Geberit ONE The best of two worlds becomes one
Functional design for a better quality of life
Geberit ONE combines sanitary technology expertise with clever design, enabling us to offer pioneering, comprehensive and fully integrated solutions for the whole bathroom. Integrating many components behind the wall creates an understated appearance. Cleverly combined into a single system, Geberit ONE boasts a whole host of obvious and more subtle advantages which ensure more cleanliness, more space and more flexibility in the bathroom.
Geberit ONE WC
Cleanliness and integrated flexibility
The wall-hung Geberit ONE WC is an elegant and perfectly proportioned appliance. It becomes obvious when you open the lid: an asymmetrical, completely rimless inner geometry ensures that the flush on the WC ceramic appliance is fantastic while being no louder than a whisper. Thanks to sophisticated installation technology, the height of the WC can be easily adjusted without needing to open the prewall, even years after the toilet was originally installed.
Thorough flush with TurboFlush
Lid and WC seat ring are easy to remove
Integrated capacity for adjusting the height
Product features
Height adjustability
To provide a high level of comfort the WC can be adjusted in height without having to open the pre-wall.
Hidden wall mounting
Wall-hung WC ceramic appliance is available in a closed version.
SoftClosing
A practical, quiet soft-closing mechanism for the WC seat.
Reduced flush volume
Water-saving toilet flush.
Floor clearance
Wall-hung toilets ensure easy floor cleaning.
Turboflush
Thorough flushing with the Geberit TurboFlush technology.
Quick release
Easy removal of cover and seat ring.
A glimpse of the future
Please choose an information button in the image
Online catalogue Additional details for your planning
Additional information on the Geberit WC, including product details and dimensions, can be found in our online catalogue
Find a Geberit dealer near you We are happy to provide on-site advice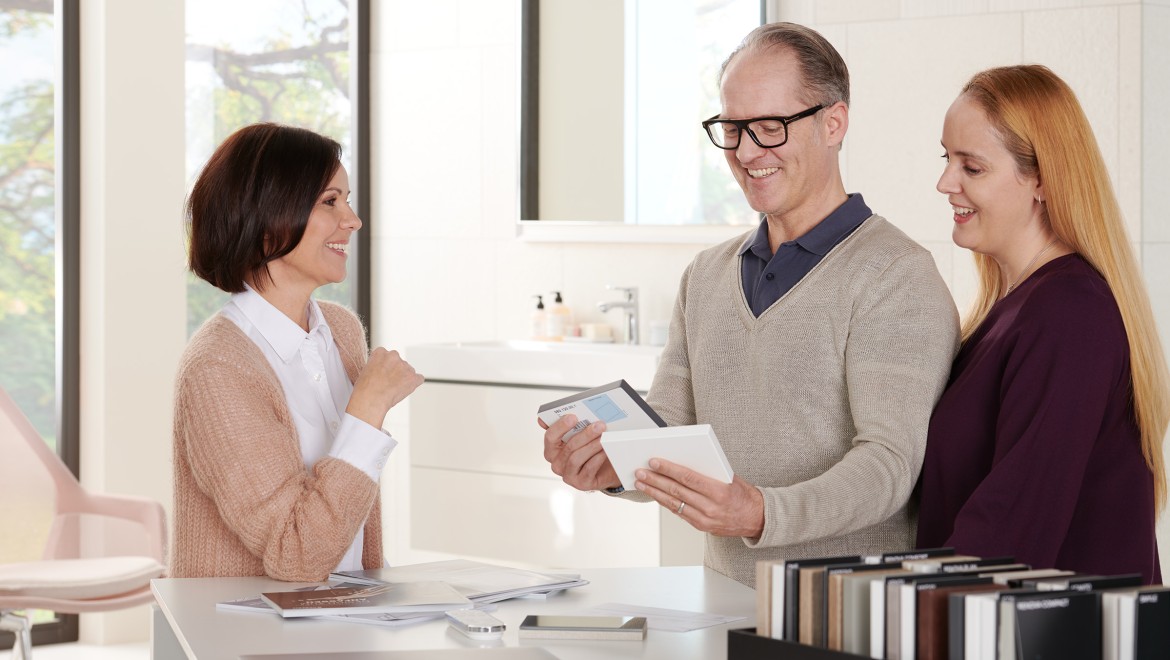 A visit to one of our dealer's showroom is the perfect way of getting expert advice from specialists and seeing the advantages of Geberit products up close.
We take great care to make sure the requirements of our customers are met. Regardless of whether cleanliness, user-friendliness, comfort, optimisation of space, design or accessibility is important to you, we have the right products on hand.