Geberit Preciosa II Washbasins
When the superfluous is omitted, the true substance is revealed
Design purists seek clear lines and structures. By limiting itself to the circle and rectangle – which determines all the washbasin's components – Geberit Preciosa II consistently fulfils these desires. Towel rails at the front or side continue the geometric contour of the washbasin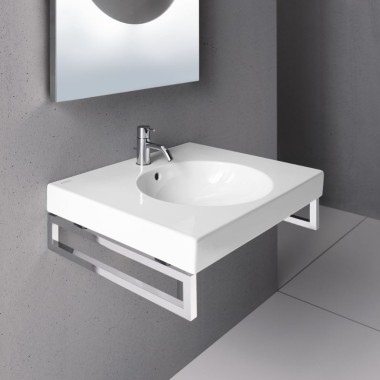 Geberit washbasin Preciosa II, with shelf surface, combined with Geberit towel rail Preciosa II for washbasins.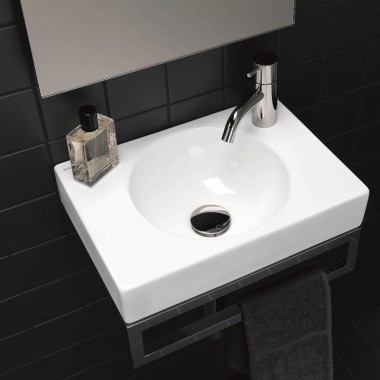 Geberit handrinse basin Preciosa II with Geberit towel rail Preciosa II, for handrinse basins.
Product catalogue Additional details for your planning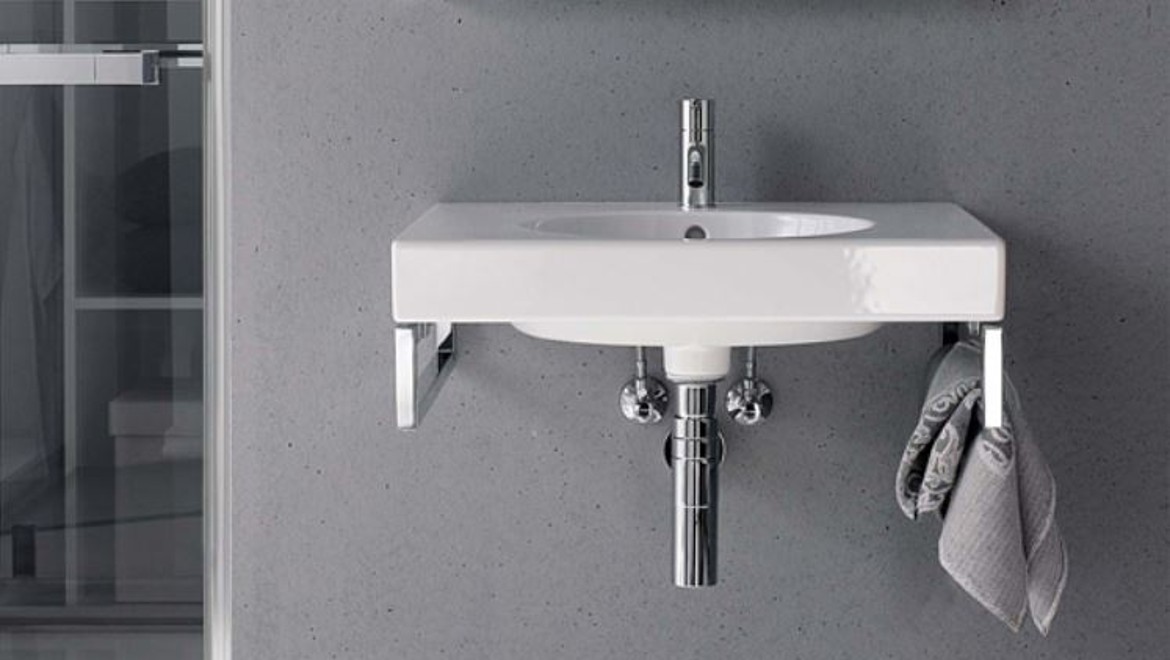 Additional information on the Geberit Preciosa II series, including product details and dimensions, can be found in our product catalogue.
Find a Geberit dealer near you We are happy to provide on-site advice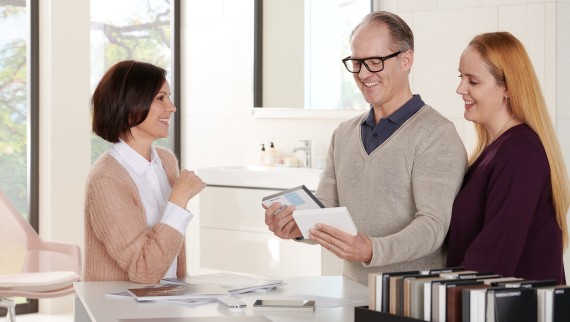 A visit to one of our dealer's showroom is the perfect way of getting expert advice from specialists and seeing the advantages of Geberit products up close.
We take great care to make sure the requirements of our customers are met. Regardless of whether cleanliness, user-friendliness, comfort, optimisation of space, design or accessibility is important to you, we have the right products on hand.