Geberit Selnova Comfort A bathroom for every life situation
The Geberit Selnova Comfort solutions enable older people and those with reduced mobility to retain their independence in the bathroom without compromising on the quality of fittings. The products implement important functionalities in an appealing design, which is based on Geberit's many years of experience in the development and manufacture of solutions for bathrooms that span generations.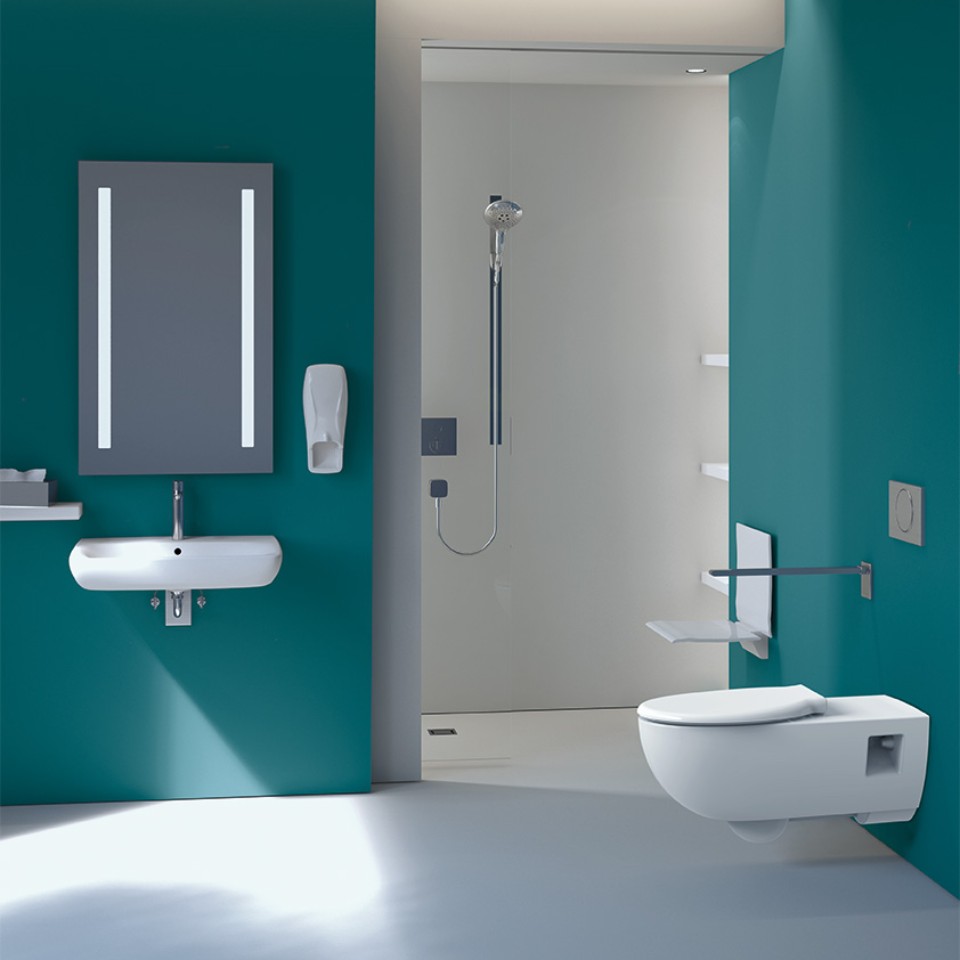 Please select an info point in the picture
Geberit Selnova Comfort characteristics
Series with many special comfort features which provide a maximum of independence for persons with limited mobility
Wheelchair accessible washbasin with a lot of legroom when seated
Shallow wash basin design with high user comfort
User-friendly projection for easy reach of faucet and surface areas even when seated
Two water levels in the inner basin for different usage possibilities
Wide inner basin so arms can rest there completely and comfortably
Front and side areas can easily be gripped to pull oneself closer or to hold on
Geberit Selnova Comfort – your benefits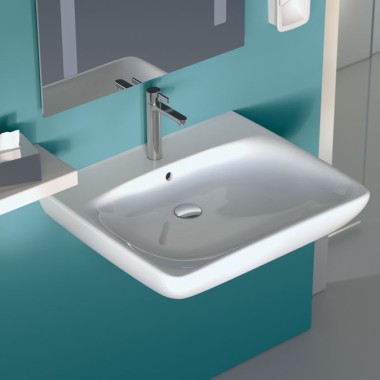 A washbasin that is wheelchair accessible makes personal washing and care a breeze – even when seated.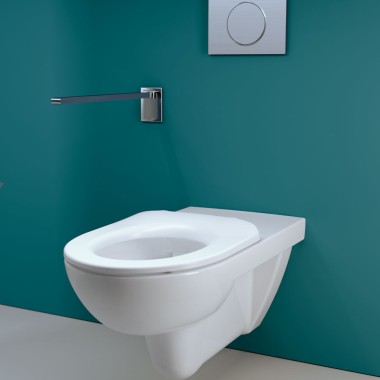 WC with extended projection for wheelchair access.
Extremely flat washbasin offering ample legroom when a wheelchair is rolled underneath,
Product features
4.5 l flush
Water-saving toilet flush.
Floor clearance
Wall-hung toilets ensure easy floor cleaning.
Moisture-resistant material
Bathroom furniture with moisture-resistant, high-compressed three-layer chipboard.
Doors with soft closing
Doors that finish closing silently and by themselves.
SoftClosing
A practical, quiet soft-closing mechanism for the WC seat.
Rimfree toilets
Rimfree toilets ensure easy cleaning and greater hygiene.
Barrier-free
Guarantees maximum independence in case of reduced mobility.
Geberit Rimfree technology perfect combination of hygiene and design
Product catalogue Additional details for your planning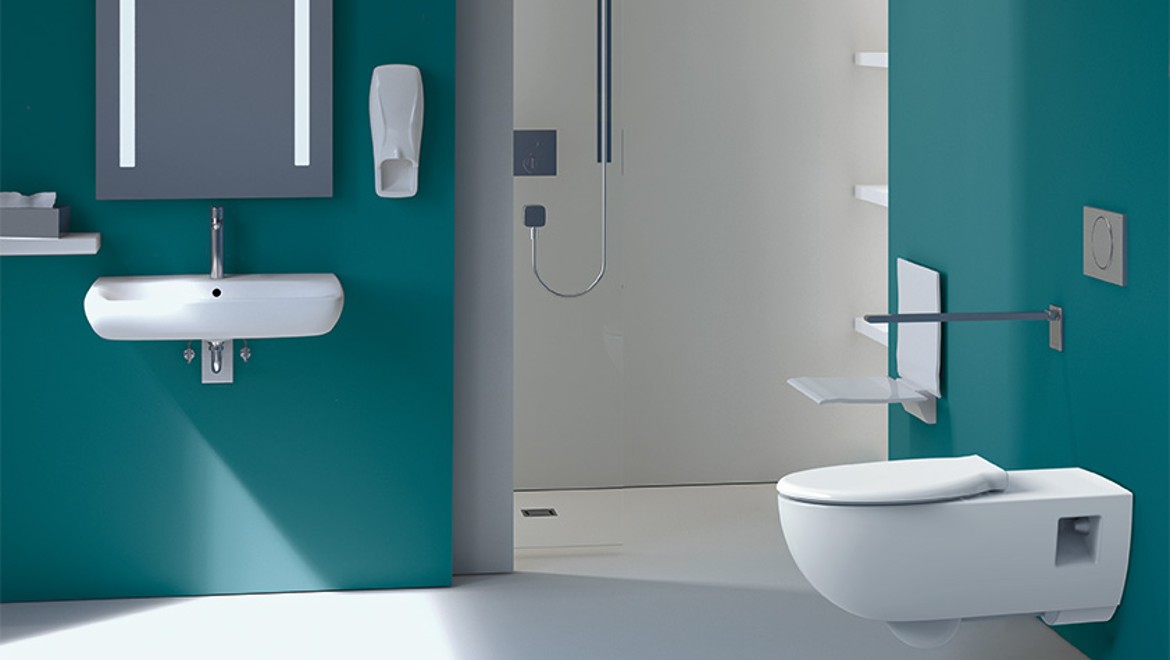 Additional information on the Geberit Selnova Comfort series, including product details and dimensions, can be found in our product catalogue.
Find a Geberit dealer near you We are happy to provide on-site advice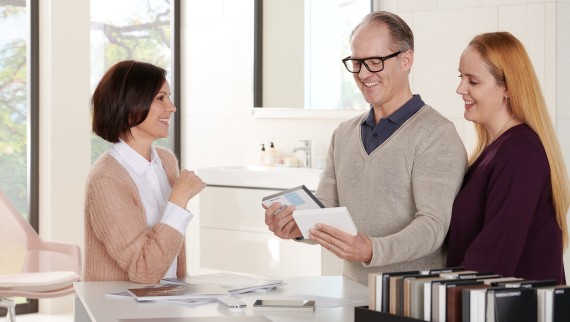 A visit to one of our dealer's showroom is the perfect way of getting expert advice from specialists and seeing the advantages of Geberit products up close.
We take great care to make sure the requirements of our customers are met. Regardless of whether cleanliness, user-friendliness, comfort, optimisation of space, design or accessibility is important to you, we have the right products on hand.