Beat Huesler Oppenheim Architecture
Portrait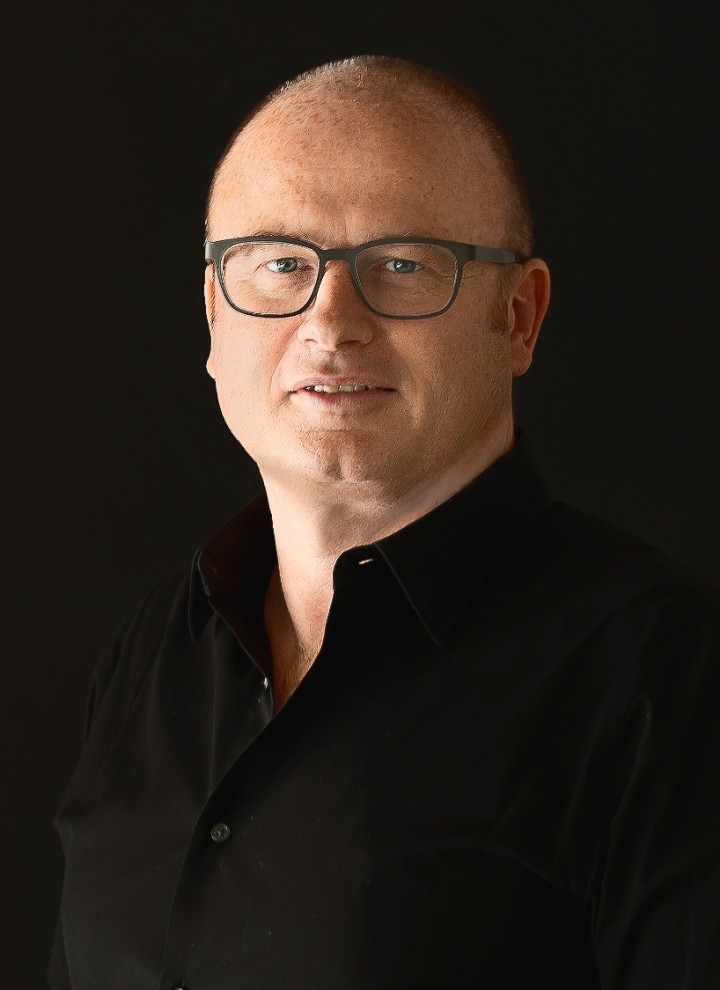 Beat Huesler's relationship with Chad Oppenheim extends back to their joint studies at Cornell University in New York, where Huesler received his Bachelors and Masters of Architecture.

Huesler is a licensed architect with over 26 years of professional experience. He developed his professional training at firms in New York, and Basel, Switzerland before founding in 1996 Huesler Architekten in Muttenz, Switzerland. His extensive experience in the modern and sensitive intervention of historic structures won him the Gutes Bauen in Kanton Baselstadt and Baselland-Award 2002.

As Director of Oppenheim Architecture + Design Europe, Huesler has coordinated Oppenheim projects including the Kempinksi Lavender Bay Resort in Greece; Bricks Master Plan for Allschwil, Switzerland; and the Enea Headquarters in Rapperswil-Jona, Switzerland which has already received 3 prestigious design awards.

Broadening his architectural realm, Huesler's involvement in civic activities include consulting Architect for the Historic Town Center Commission Switzerland, President of the Chamber of Commerce Muttenz, and founding President of the Economic Affairs Council, Muttenz, Switzerland.
Find out more about Oppenheim Architecture
Beat Huesler looking back on the collaboration with Geberit during the construction of Ayla Golf Club in Jordan:
Interview with Beat Huesler
Read the complete interview
An anchor point for upcoming developments
The buildings designed by Oppenheim Architecture are both unspoilt and elemental. In case of the Ayla Golf Club, this is even more impressive when you consider that this plot of land used to be a restricted zone during the Israel-Jordan conflict. After the ceasefire, building on this land was not possible for many years. Only now is the huge potential of the site on the Gulf of Aqaba being exploited to the full.

Beat Huesler, as company partner you head up the Swiss office of Oppenheim Architecture, whose roots can be found in the USA. How does this transatlantic cooperation work?
We have a range of different geographical focal points, but there is always a point of contact during the design phase. Our blueprints have a joint signature style that combines American lightheartedness and Swiss rationality.

To what extent can this signature style be seen in the project in Aqaba?
The Ayla Oasis is a perfect example of how we strive for a coexistence between built and natural surroundings. The slot was ripped from nature during the years of conflict, leaving behind barren land. We asked ourselves how architecture can react to this stressed setting.

Which conclusions were you able to draw from this?
The project should be an anchor point for upcoming developments in the tourist infrastructure, but not by using sensationalist architecture. The buildings are iconic, yet not loud and gaudy. We use the term "silent monumentality" here. This cannot necessarily be seen from a distance, but the nearer you come the clearer it becomes.

This is the first project by Oppenheim in Jordan. How did you become familiar with the on-site conditions and come to use local resources?
The materials and expertise available on site determine how sustainable a project is. In the case of Aqaba, while the spectrum of craftsmanship techniques was limited, there was a huge desire to learn new things. There is also great appreciation for the manual processing of typical local minerals. It was possible to use this in connection with our concept of silent monumentality. The minerals were mixed into the sprayed concrete. Some areas are now reminiscent of an Italian church from the 16th century with wall pigments applied in many layers.

Is the certain coarseness that characterises the building the result of this approach?
A couple of things were indeed the result of practical restrictions. However, our blueprints allowed to cope with such inaccuracies, which then give the building its organic character.

What was the thinking when choosing the installation and flush technology from Geberit?
In this project, consultation with the technical planners on site was not always easy. However, once Geberit was brought on board, we knew that we were on the right track and could rely on them completely when it came to the sanitary appliances and technology. As there were a lot of uncertainties during the project, this step was a great relief for us all.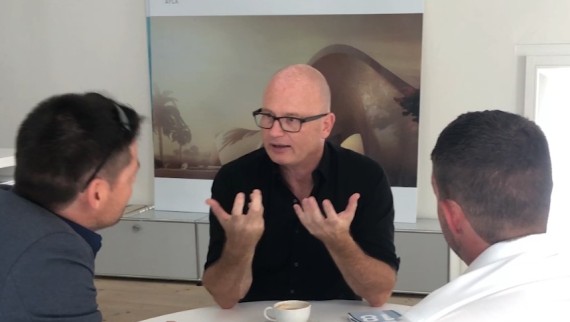 "Our blueprints allowed to cope with inaccuracies during construction, which give the building its organic character." Beat Huesler, Oppenheim Architecture
Geberit Insights - stories, portraits and interviews