Rimfree WCs
A hygienic plus: rimfree WC ceramics
Cleanliness and hygiene are important, especially in the bathroom. But a standard WC is hard to clean as a classic rim is a good place for bacteria and urine scale deposits. Without that rim, stains are easily detected and removed.
Modern bathrooms are neat and orderly and so it comes to no surprise that this trend also applies to the WC: Today's WC pan is Rimfree.
Geberit has introduced a completely new and patented flush technology - the Geberit Rimfree technology. The flow of water is controlled just before it reaches the ceramic pan. A so-called flush guide sends the water stream along both sides to the exact area where it is needed for a clean and thorough flush – and only there. A Rimfree ceramic is the most hygienic solution for the bathroom.
Bathroom Series with Rimfree WCs
Geberit Citterio
Geberit Xeno²
Geberit Acanto
Geberit iCon
Geberit Smyle
Geberit Selnova
Advantage of Rimfree WC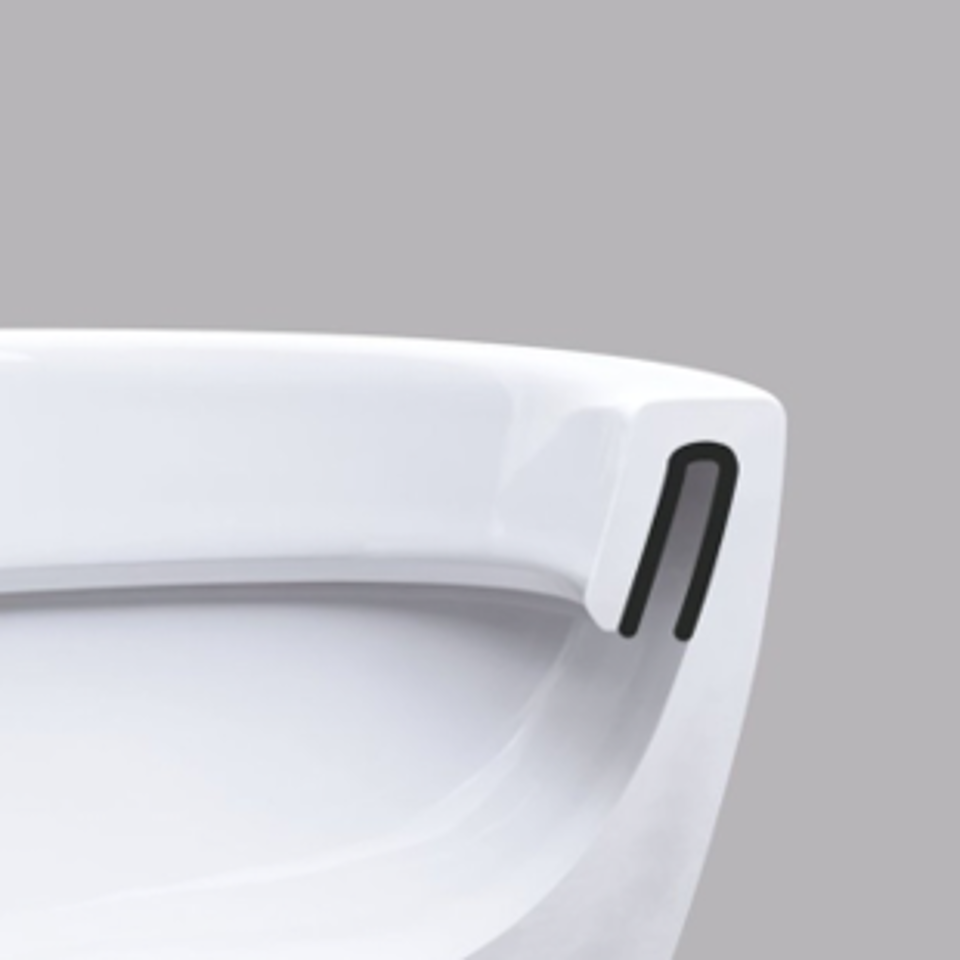 Common WC pans depend on a flush rim which cannot easily be cleaned. Dirt and bacteria accumulate in this difficult to reach place resulting in unpleasant odours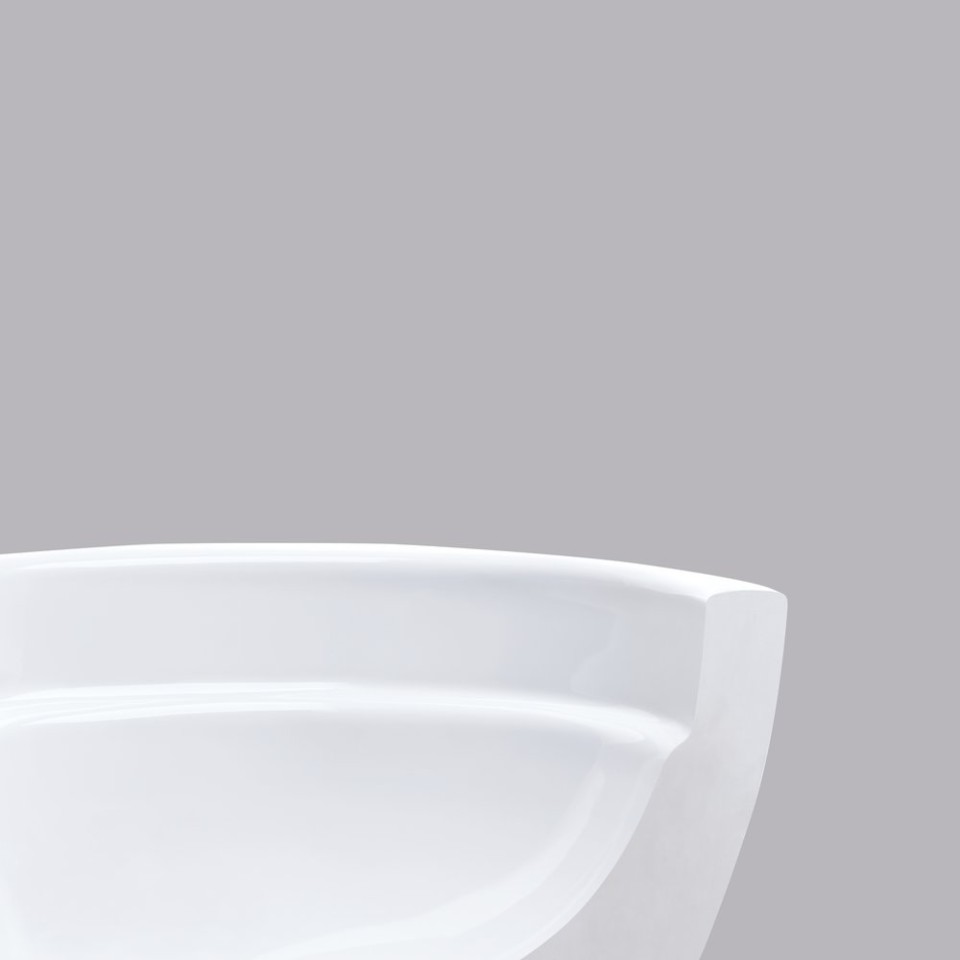 With the Geberit Rimfree technology however, there is no rim. The smooth inner surface of a Geberit Rimfree WC pan is cleaned with one swipe. And best of all, one can see immediately if all dirt has been removed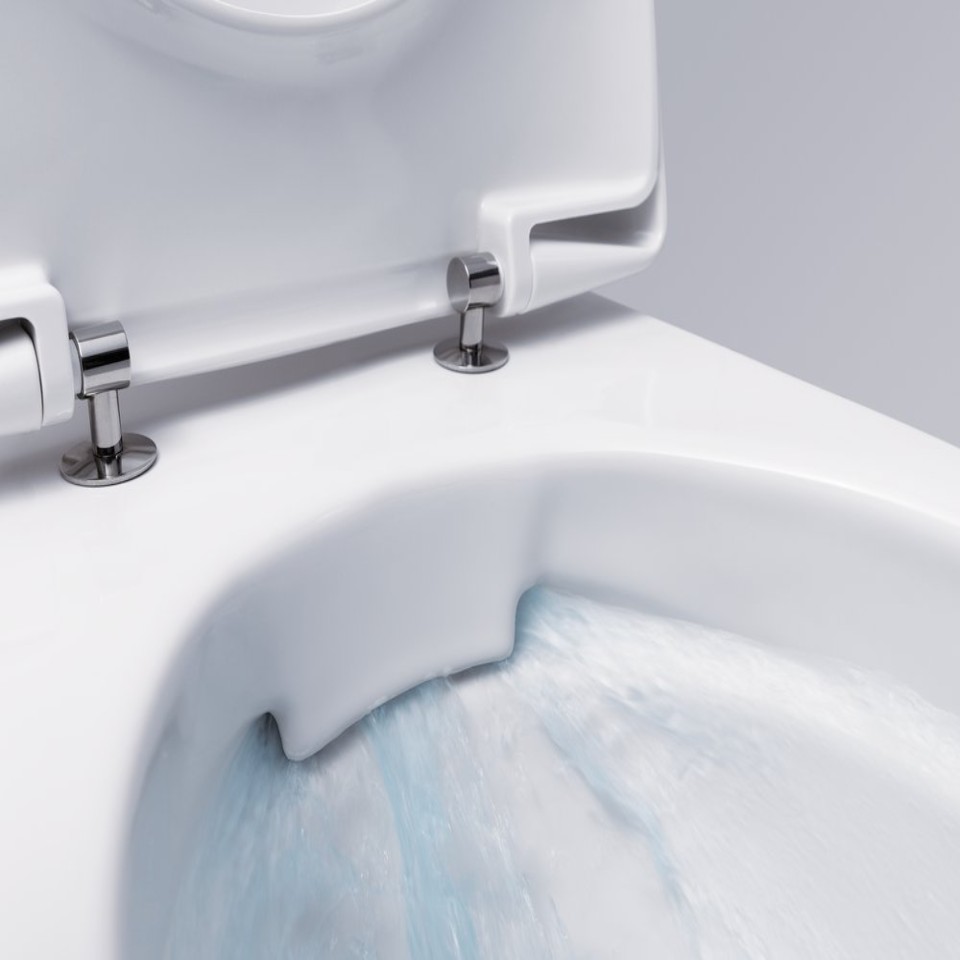 Flush guide sending the water stream along both sides to the exact area where it is needed for a clean and thorough flush